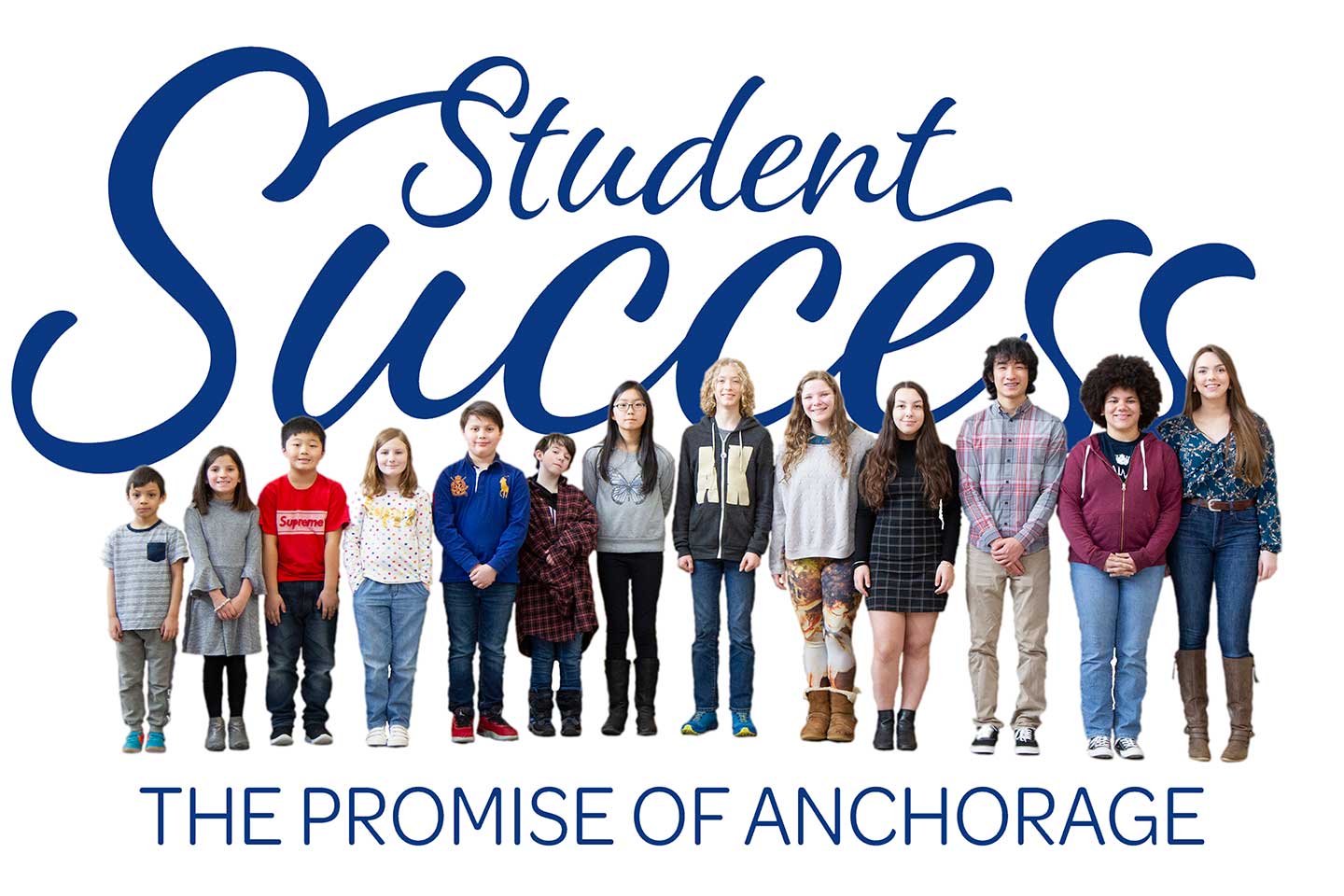 Student learning, achievement, and lifelong success are the focus of the Anchorage School District. Within the District, families have many academic choices to meet a variety of student needs. Equitable access and opportunity are keys to building a successful learning path for each student.

ASD believes that better education means better communities. Tomorrow's Anchorage depends on the enrichment of our students today, and that's a promise worth keeping.
Alaska Middle College School

Alaska Middle College School
"Student Success: The Promise of Anchorage," will highlight some of the awesome students and staff that believe in that promise. If you know a student or ASD staff member you think should be featured on our page, please recommend they contact news@asdk12.org to be featured on our website!