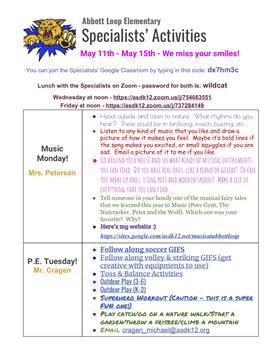 School News
Instructions on how to get to Canvas

Launch into Activities Here!

Students are expected to follow this timeline throughout the school day.
District News
ASD will transition to its Summer Feeding program, requiring us to modify our current service.

Skip the lines, register online! Parents can register returning students for the 2020-21 school year through Q ParentConnection. Online Registration is open through Friday, August 21.