A Message from Our Principal
WE MISS YOU! Together, we will get through this!

Come see our school goals in action!

ACADEMICS - Eagles are Scholars with Growth Mindsets!
SOCIAL EMOTIONAL LEARNING - Mindful, Kind, & Restorative
ATTENDANCE - Absences? 9 OR LESS FOR SCHOOL SUCCESS

Fairview Eagles SOAR!

In Alaska, in accordance with the, Every Student Succeeds Act (ESSA) of 2015, district Title I, Part A schools are required to provide timely notice to parents when students have been assigned or taught for 4 or more consecutive weeks by a teacher who does not meet applicable state certification or licensure requirements at the grade level(s) and subject area(s) in which the teacher has been assigned. ESSA Sec. 1112 (e)(1)(B)(ii)

If you have any questions please dont hesitate to call!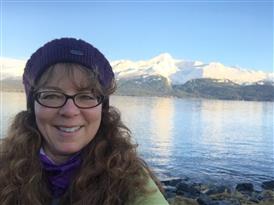 Diane Teekell-Opitz

Principal

(907) 742-7600

teekell-opitz_diane@asdk12.org