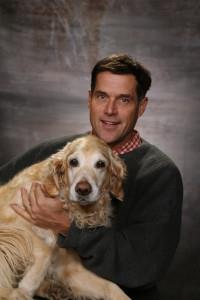 Phone:
Email:
Degrees and Certifications:
Reed Whitmore

Principal

Reed is an experienced principal, working in the Anchorage School District for the the last two decades. He has a true understanding of alternative education, and represents us well within the district. Reed attended Steller as a kid and loves the self motivated learning environment where students have a voice in their education. Reed is a pilot and enjoys flying, fishing, hunting with his dog Wren, hiking, hockey and tennis. He and his wife Val have two children, Hallie and Elly.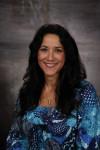 Phone:
Email:
Degrees and Certifications:
Annette Johansen

Nurse

Annette is originally from Renton, Washington but has lived in Alaska since 1984. She is married and has two sons who were born and raised in Anchorage. She is a registered nurse, a nationally certified school nurse and holds a Master of Education in School Nursing. She has been with the Anchorage School District since 2002, where she began her school nursing career at Gladys Wood elementary. After being there for three great years, she accepted a new challenge and became the school nurse at East High where she spent nine memorable years. Moving on one last time, she enthusiastically joined the Steller family in 2014. Her approach to health care is fairly simple when it comes to health and safety. She does not only care for those in need, but also educates about the importance of self-care. She believes the commitment from the students, parents and staff is Steller's greatest strength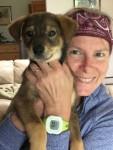 Phone:
Email:
Degrees and Certifications:
Marianne Pedersen

Originally from Norway, Marianne made Alaska her home in 1991. She is married and has four adult children. Two of them are born in Alaska, and one of them graduated from Steller in 2012. "As a parent at Steller, I saw that students were allowed to grow academically and personally by reflecting on their experiences and be active participants in the community. I believe that education is a journey of discovery and each student may take a different path, depending on their experiences, aspirations, and approach to life. " Marianne earned her Master's degree in Counselor Education at UAA. She is a lifelong learner and an outdoor enthusiast. She renews her mental energy while running and hiking the mountain trails around Anchorage with her two dogs, Kona and Toby.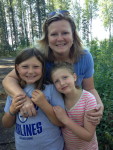 Phone:
Email:
Degrees and Certifications:
Simone Sanders

Special Education

Hello! My name is Simone Sanders and I am very happy to be teaching at Steller Secondary School! Here is a little info. about me and where I came from. I am a life-long Alaskan who has lived in rural Alaska, small town Alaska and, of course, Anchorage. After graduating from Dimond High School, I received my Bachelors Degree from the University of Oregon (Go Ducks!), and returned to Alaska to start a career and have a family. I worked for many years as a Legislative Aide and in Advertising, but my most amazing accomplishment has been as mom to my two wonderful girls. I went back to school at Alaska Pacific University in 2010 and earned my teaching certificate and also a Masters of Arts in Teaching. I am excited about my future at Steller and look forward to a fantastic school year.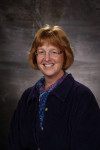 Phone:
Email:
Degrees and Certifications:
Jennifer Hall Jones

Raised in the Air Force, then the Foreign Service, Jennifer has found a home in Alaska. The parent of two, one of whom graduated from Steller in 2015, she enjoys reading, knitting, cooking and baking for her family and building garden beds for growing flowers, vegetables and raspberries. She also loves biking, hiking and running rivers. She is proud to be part of the Steller community; the staff sets the tone by providing "a warm, safe place to explore what you might want to become-the ideal biosphere for educating the mind and spirit… the students who are a good fit can truly thrive." "Working with students is the most rewarding of all, enthusiastic and hungry for both credits and whatever is next–I am privileged to be a part of their experience."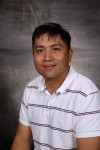 Phone:
Email:
Degrees and Certifications: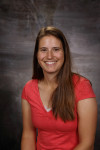 Phone:
Email:
Degrees and Certifications:
Ashley Van Hemert

Teacher

Ashley joined us at Steller Secondary School in the fall of 2011 after teaching for 4 years at Bartlett High School. She is married to an elementary teacher (Scott McDonald), has a son, Cormac and a daughter, Story. "Steller has wonderful students and a great community. There is an atmosphere of curiosity and learning that is infectious. I enjoy working with engaged students and colleagues and appreciate the opportunity for professional and personal exploration and growth. At Steller there is an environment where students' individual strengths are fostered and developed. With high expectations for everyone at Steller and encouragement to reach those expectations, Steller community members routinely surprise me with their ability to surpass those expectations. My favorite Steller moment was my first experience teaching an intensive, it was mask making and creative writing. I was inspired and impressed with the students' creativity, ability to take an idea and run with it. I learned as much as the students did."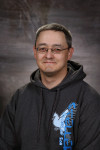 Phone:
Email:
Degrees and Certifications:
Bob Vandergriff

Teacher

Bob has been teaching at Steller since 2005 He is an English and Language Arts teacher and usually splits time between speech, writing, and literature classes. He has also been able to teach Steller-specific electives such as Passages. He has been married since 2005 and has two children: Bobby and Ginny. He chose to teach at Steller because his personal philosophy of education matches with Steller's philosophy. Working with great students, teachers, and parents he says is a bonus. "I am also lucky that I have more control over curriculum here at Steller compared to other schools in the district. Steller's philosophy of independent, responsible students taking an active role in their education and community is the school's greatest strength. The philosophy is what allows teachers and students to hold themselves to a rigorous standard with amazing outcomes. It is the philosophy that brings together the shared sense of community. It is the philosophy that reminds us we need to focus on the individual student as a whole person. Ensuring we follow the philosophy is what differentiates us from the rest of the school district. My favorite Steller moments usually fall under a similar theme. I love to see the realization in a student's eyes when she or he figures out that they taught themselves something that will impact their entire life. This happens more frequently here than anywhere else. Another moment that ranks up there is when a student allows his/her personality to shine through their work and takes ownership of what they do. A not-so-distant-third would be when students take it upon themselves to get something accomplished. We have a very mobile force of students."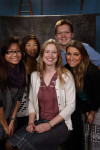 Phone:
Email:
Degrees and Certifications:
Danielle Sjoden

Teacher

Danielle has been teaching at Steller since 2005. Danielle likes that the students, staff, and parents here all care about learning, about the community, and about each other. Danielle says there's also a real spirit of generosity, activism, and respect in our school, which enhances the learning environment. She loves that Steller is such a dynamic environment, largely due to the academic freedom students and staff have. She points out that on any given day, students, staff and parents can be found engaged in or planning a variety of activities, putting their energy and ideas into individual and collaborative projects. Recognizing that learning is truly valued here and it happens both formally and informally. She also likes the fact that as advisors and teachers get to encourage students' personal growth as well as academic growth. One of her favorite moments happens every year is the Steller Graduation. This culminating event reflects Steller's personality and the fact that we value and honor student voices, with each student having individual time on stage. She enjoys seeing students, many of whom you've known and worked with for six years, stand up and reflect on their successes and challenges, ready to move on with confidence to the next phase of their lives. Classroom website: https://sites.google.com/site/daniellesjoden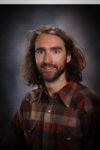 Phone:
Email:
Degrees and Certifications:
Brian Gehring

Teacher

Physics is not boring, especially when your teacher has 10 years of diverse work experience to connect with the content. My background includes a significant amount of guiding and outdoor education, the planting of 80000 trees, as well as original quantitative research in avalanche safety among other studies and academic presentations. Institutionally, I have completed the Master in Arts in Teaching program for certification from the University of Alaska Southeast, and will soon finish my Masters in Science in Outdoor and Experiential Education from Alaska Pacific University. I have also received a BSc in physics from the University of British Columbia with a minor in philosophy and significant coursework in astrophysics.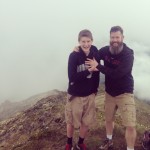 Phone:
Email:
Degrees and Certifications:
Jason Collins

Teacher

I came to Alaska when I was 15, after having moved 6 times already. I graduated from Steller in 1992 with no real idea of what I was going to do in life. I joined the Army, went to college, and finally decided I wanted to be a teacher. I have taught in Anchorage for 17 years; at Title I, elementary and middle school. I am very excited to return to Steller as this school had the most positive influence on my own education. Some of my most fond memories were DJ'ing the dances, overnighters, the olympics, and interesting classes I would not have had the opportunity to take at other schools. I have two children who attend the School Within a School program at East High School. I have many interests and hobbies including biking, hiking, snowboarding, soccer, basketball, playing games, movies, concerts, traveling, food, and anything Star Wars. I look forward to this coming school year and all that it shall bring.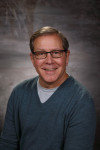 Phone:
Email:
Degrees and Certifications:
Ken Varee

Teacher

Social Studies Ken has 40 years of teaching experience and has been at Steller 17 years. He teaches Social Studies, Outdoor Education, Photography, Videography and is the Teacher-in-Charge. He is married to Julie with whom he has a stepdaughter Maddie Troiano (Steller grad) who graduated from Lewis and Clark College. "I like the focus on student self-direction and responsible freedom. In addition, I like the concept of school as community and the opportunity to teach classes that I could only dream about in other schools. The whole atmosphere of Steller was attractive to me and I felt it as soon as I entered the building. This is a place where students, staff, and parents feel connected and respected and I believe all of this creates an atmosphere that fosters a respect for education and the possibilities that it creates. Again, the sense of community is what sets Steller apart from most other schools. One of my favorite memories is a trip I took with students to the Moab area of Utah. We backpacked the Grand Gulch Primitive Area, engaged in team games in the Fiery Furnace of Arches National Park, and floated the San Juan River from Sand Island to Mexican Hat. It was a learning experience par excellence. Oh, it was a lot of fun, too!"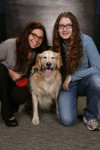 Phone:
Email:
Degrees and Certifications:
Leigh Anne Bonney

Teacher

She started teaching in 1998 joining Steller in 2009."The self-directed philosophy of Steller matches how I learn and teach. I attended an Optional program in elementary school and so have my children. Steller gives me the freedom to create classes, projects, and lessons that hopefully engage students. I love having the opportunity to work with students for more than one year, getting to know them as learners and people. I also love being able to teach Intensives, where I can focus on areas of interest outside of a normal curriculum. I think we work to give students opportunities to stretch themselves and pursue their interests and passions. Teachers, students, and parents can bring their own ideas to the school and find outlets through Passages, peer-taughts, and student government to pursue them to benefit themselves and the community."
Phone:
Email:
Degrees and Certifications:
Marla Sanders

Teacher

I have lived in Alaska 47 years (gads!!), graduated from Service High School and the University of Alaska (at Anchorage and Southeast). After twenty years of teaching, its hard to believe it's my second career.

I have had many experiences and done many things in my life because I refused to back down when something was scary or challenging. I figure failing at something new and difficult is better than continuing to succeed at the same old thing–or worse, not trying at all. That's what I like most about Steller; it provides so many opportunities for students (and faculty) to try new challenges.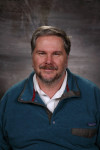 Phone:
Email:
Degrees and Certifications:
Phone:
Email:
Degrees and Certifications:
Nobuo Toba

Teacher

Mr. Toba has been teaching band at Steller since 2003. Born and raised in Kyoto, Japan; came to Oklahoma as a high school exchange student in 1989; graduated from college in Oklahoma in 1998; began my teaching career in 1998 in Texas; moved to Alaska in 1999. Employed by ASD since 2003. He likes working in a small school setting and that all students are treated equally. "The Steller Community is small enough to quickly get to know one another. The school strives for excellence in academics. I am always impressed with the progress my band students make despite its small size. We produced an All-State Band member as well. We enter the Middle School Solo/Ensemble Festival every year and have done a great job in the past. In the spring we are so fortunate to work with a middle school band for the Area Band Festival performance. My band students are fond of playing in the larger-size group. The Steller Band is open to the Steller students with at least one year of experience with traditional band instruments. 9th graders through 12th graders have an option to try new instruments. The Steller Band DOES qualify you to enter the All-State Band and the state solo/ensemble contest."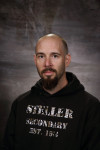 Phone:
Email:
Degrees and Certifications:
Philip Fleckenstein

Phillip has been teaching at Steller since 2001. He chooses to teach at Steller because of the sense of community and the freedoms that he has within the curriculum he gets to teach.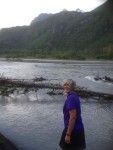 Phone:
Email:
Degrees and Certifications:
Rebecca Gerik

Teacher

Welcome to Steller where so much is possible. I'm excited to see what directions my English and social studies classes choose to pursue, given many choices for students and allowing them responsible freedom. The advisories, class functions, and intensives make this school a remarkable opportunity for all of us.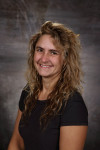 Phone:
Email:
Degrees and Certifications:
Rosa Hohnstein

Teacher

"I previously taught split between Polaris K-12 and Northern Lights ABC for 8 years in the Anchorage School District. I am fortunate to have travelled extensively in Latin America and other parts of the world. My main passions, outside of teaching and traveling, are rock climbing and back country skiing. I grew up on a small island in the Puget Sound of Washington. I chose to teach at Steller because there is nowhere else I can imagine teaching. The students here have the free association skills necessary to decipher my drawings, the patience to endure my singing, and desire to shape this school into a reflection of the best qualities a community can offer. These students, as well as staff, parents and community have created an environment here that is supportive of all it's members and respects the unique and diverse contributions of each person within it. At Steller, education is a collaboration I feel fortunate to be a part of! Steller provides the support structure for students to become life long learners, capable and comfortable effecting change in the world around them."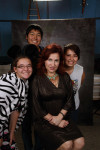 Phone:
Email:
Degrees and Certifications:
Svetlana Jackson

Teacher

Svetlana has been at steller since 2009. She teaches Yearbook, Social Studies and is the School Librarian. She also assists students with iSchool and APEX- online programs that provide students with an opportunity to earn credits online. "Steller philosophy is based on respect, acceptance, and encouragement. I believe that these components create willingness in the students, staff, and parents to do their best and to respond to a challenge. Steller is a community and that is our greatest strength. We stand together with students, parents, and staff to create a unique atmosphere and provide a sense of inclusion for everyone who walks through the Steller doors. It feels good to be a part of such a dynamic, friendly, and energetic community. There are many, but among my favorite memories at Steller is when our graduates come back to Steller with their projects. They graduate and don't want to leave!"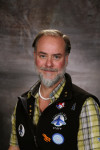 Phone:
Email:
Degrees and Certifications:
Troy Fast

Teacher

Troy has been with Steller since 1996. He has four daughters. Before landing a job at Steller, Troy worked as a carpenter and still spends his summers in the trade. Our commitment to offer something that is not only different, but also better for certain individuals in the community. The dedication the staff has, always looking for ways to improve, and finding ways to make things even better. Sometimes it works and sometimes not, but the process is the key. I am not sure if I chose Steller or Steller chose me. However, I am thankful for the opportunity to be a part of this community.