Frontier Charter School Homepage
Return to Headlines
OUR AMAZING GRADUATING CLASS!
FRONTIER'S GRADUATION schedule: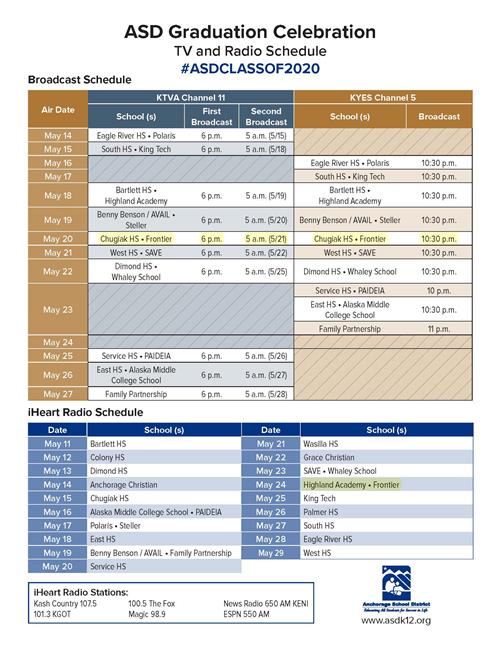 🥳🥳🥳🥳🥳🥳🥳🥳🥳🥳🥳🥳🥳🥳🥳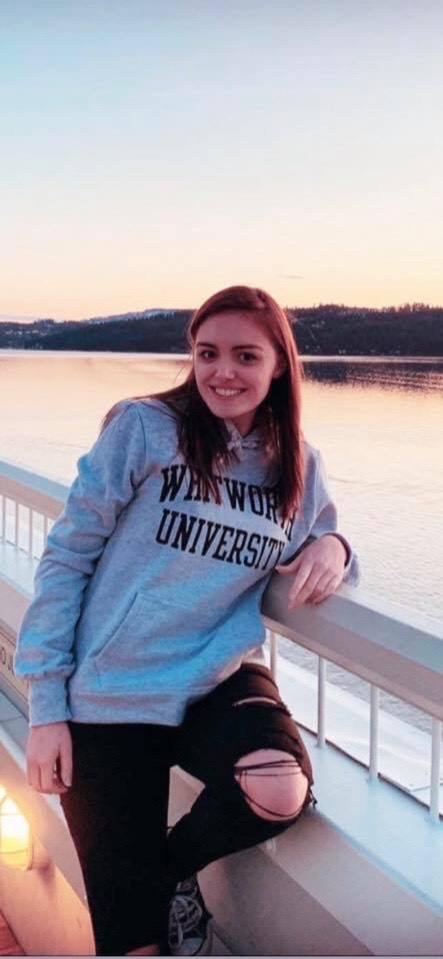 AUNIKA MACKENZIE ALCH
Aunika is graduating Magna Cum Laude The Summer Of Heroes, an academic and community service scholarship, APS Scholarship Aunika will be attending Whitworth University. Aunika received the Youth Summit Award, Summer Of Heroes - She created her own branch of nonprofit #HashtagLunchbagANC at the age of 14. Aunika is graduating Magna Cum Laude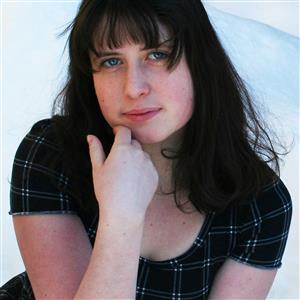 EMERALD HONOR BAILEY
Emerald is graduating Cum Laude. Emerald plans to travel and collect video footage, both for adventure and to begin pursuing her a career in film. She has wrestled for six-years and been a varsity wrestler for four years. She is a published photographer. Emerald is a professional commercial fisherman with four years of work experience under her belt.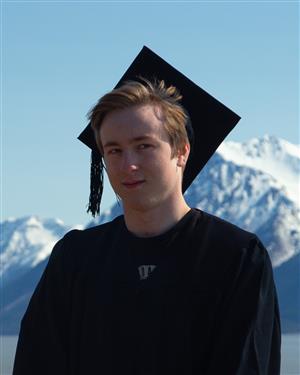 SAGE MOSES BEAUDOIN-MIZE
Sage is graduating Cum Laude. He has earned the APS Scholarship. Sage is pursuing a degree in Architecture. Sage is a NOLS Wilderness First Responder, and he is a guide at the Matanuska Glacier. Sage Assists with his parent's rafting company on the Aniakchak River. He volunteers for the Girdwood Fine Arts Camp.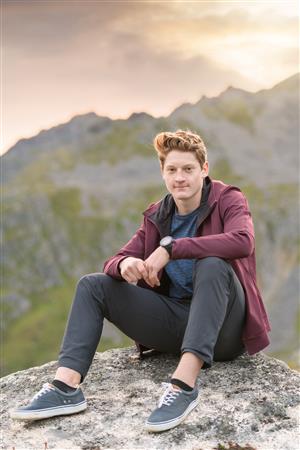 BENJAMIN DAVID CASEY
Benjamin is graduating Magna Cum Laude Benjamin is joining the Colorado Alpine ski team next year before starting college. Benjamin is a Comp Hockey Player, Graduating with 15 College Credits,-Was captain of his competitive hockey team that won five straight AAA State Hockey Championships. Numerous tournament is in and out of Alaska. As well as competing at USA Hockey's National Championships in Phoenix Arizona, Charlette North Carolina, and Plymouth Michigan. -Skied on Winter Park Colorado's Alpine ski team. Benjamin got 18th in Aspens Downhill race after only 3 Months of Alpine Racing. – He has summited over 61 of the 120 Chugach Peaks in Alaska, as well as Skied off the Summit of 20 of the lower 48 14,000 foot peaks, including four of the five tallest. -Will ski on the Winter Park, Colorado Alpine ski team next year before starting college. -He Will work toward a BS in Mechanical Engineering. -Will earn Eagle Scout rank in July -Plans to ski off the Summit of Mt. Elbrus in Russia and Denali the tallest mountain in North America next spring.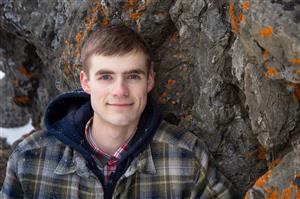 ELIAS JAMES DARRELL
Elias is graduating magna cum laude. He has earned the UA Scholar, $1000 from UAA Engineering Program, APS Scholarship. Elias will be attending the University of Alaska, Anchorage, pursuing a degree in Engineering. Elias has nine credits towards his degree already. He has been active in his church, taking a leadership role both in the youth group and in other small groups for young men. He has also taken on significant roles in the summer camp as a cabin leader.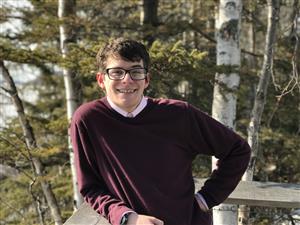 MAX EERO EMBREE
Max has earned the UA Scholar, APS Scholarship, Taylor Community scholarships, Holbrook family scholarship, Korean scholarship. Max will be attending Taylor University and pursuing engineering to get his desired field in chemical engineering at the master's level. Max has earned a Seal of Biliteracy in Japanese. He has earned at least 25 college credits. Anchorage youth court Vice President, judge, attorney. Cross country running plus most improved and most inspirational. Japanese first place in conversational at state. Clear Water church volunteer for technical and set up plus helping with watching children.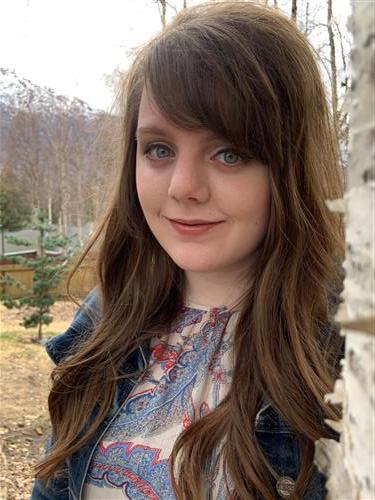 ELLESE NOEL GREEN
Ellese is graduating Cum Laude. She will be attending to Bringham Young University in the fall. Ellese has earned over nine college credits. She lived in Germany for the last five years and explored much of Europe. Ellese knows how to set goals and work hard to see them realized, not having run previously, she set a goal to run in the Disney-Paris half marathon. On the day of the race, a good friend who was also planning on racing injured her foot, not wanting her friend to miss out she helped push her in a wheelchair.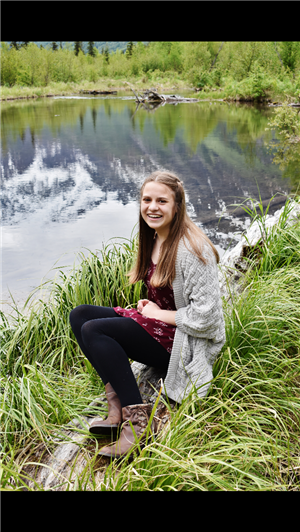 CAROL-INA J HOUSER
Carol-Ina is graduating Cum Laude Carol-Ina's goals are to get a good job and travel. Carol-Ina played varsity Basketball & participated in American Heritage Girls.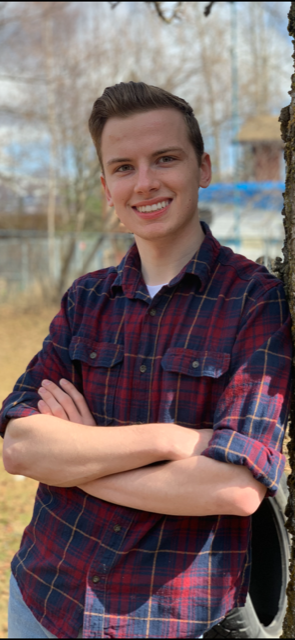 JOSEPH ELIJAH JENKINS
Joseph is graduating Magna Cum Laude. Joseph will serve a 2 yr mission for the Church of Jesus Christ of Latter-day Saints (he will go where ever they send him). After he returns, Joseph will attend Bringham Young University in Idaho. Joseph earned the Duty to God Award - Church of Jesus Christ of Latter-day Saints; 11 yrs active participation in the Boy Scouts of America (Life Scout); National Merit Award (Boy Scouts of America) for heroism; American Red Cross of Alaska - Fire Rescue Award; Safe and Sound Alaska - National Emergency Preparedness Anchorage Community Hero Award (for outstanding heroism in response to an emergency); received the honor of dropping the puck at the start of an Anchorage Aces hockey game; performed dozens of hours of community service (Food Bank of Alaska, Beans Cafe, Freedmen's Bureau Civil War-era name extraction; community park conservation projects (Taku Lake, Hilltop Ski Resort, Eagle River Nature Center, to name some); served in multiple leadership positions in church young men's group and the BSA; played basketball one year on the South Anchorage High School team; 3 times World Sports League high school basketball league champion (Team Captain);1st Team All-Tournament - NBC Basketball Camp.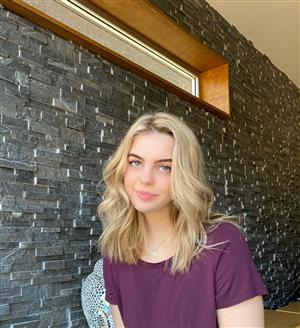 TRINITY JOLLEY
Trinity is graduating Cum Laude Trinity is graduating as a Junior.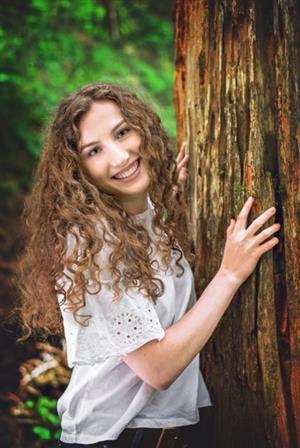 KENNEDY ANN KANE
Kennedy is graduating Cum Laude Montana State University Scholarship, and Brian Russell Scholarship Kennedy will be attending Montana State University pursuing her degree in Architecture. Kennedy is in the top 200 Downhill skiers in the USA.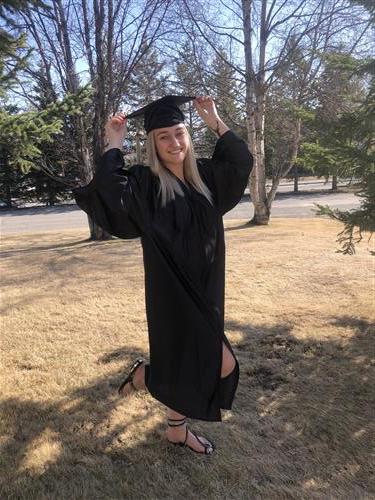 LYDIA BETH LANG
Lydia was awarded one of 12 positions in IBEW Apprenticeship Program Lydia will be in the IBEW Apprenticeship Program pursuing her Master electrician/Journeyman certification Lydia has two Varsity letters in gymnastics. Lydia earned a Certificate for CDL. She Volunteered for AK Hopes and Dreams. Accepted as an apprentice with the IBEW.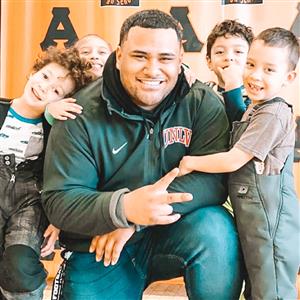 ALANI FONUA MAKIHELE
Alani received Five Full ride Division 1 football scholarships Alani will be attending the University of Nevada, Las Vegas. He will be pursuing a degree in criminal justice and to play football Alani is Football captain at West High School • Cook Inlet Conference-Football 1st team • Cook Inlet Conference Lineman of the Year • All-State Football 1st team • All-State Football Lineman of the Year • Shriners Lineman of the Year • 5 full-ride football scholarship offers to Division 1 football programs • Member of Fellowship of Christian Athletes • member of Anchorage Young Life •member of ChangePoint Youth Group • Volunteered for Children's Ministry at ChangePoint for 6 yrs •Volunteer with various nonprofits (Downtown Hope Center, CPC, Thanksgiving Blessing, APD Coat Drive) •Volunteer at Tim Tebow Night to Shine, Special Needs Prom for 5 yrs.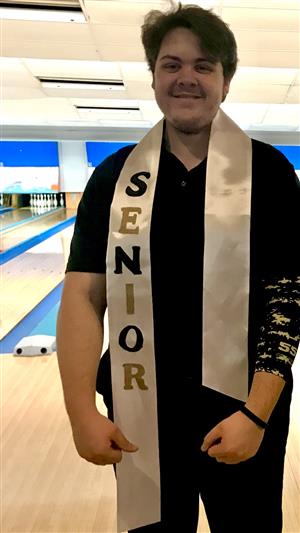 SAMUEL BUTLER MAUDSLEY
Sam plans to attend college and play baseball.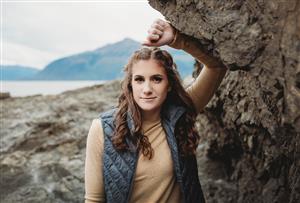 ELIZABETH PAIGE MERCER
Ellie earned a Swimming scholarship. She will be attending the Grand Canyon University in Arizona. Ellie is a two times state champion in 100 backstroke, Junior Olympic champion, as well as many other swimming accomplishments. She loves kids and works as a swim instructor with KNIK Learn to Swim and also serves in her church with children regularly.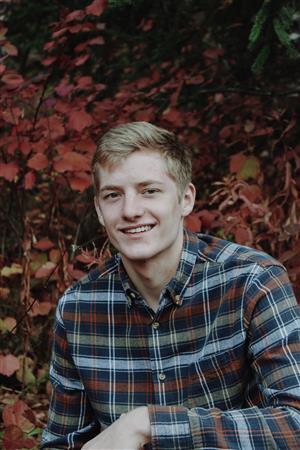 JOEL WILLIAM SWANBERG
Joel is graduating Magna Cum Laude. He has earned the UA Scholar award and the APS Scholarship. Joel will be attending either the University of Alaska Anchorage or Washington State University. Joel is graduating with College Credits. He played three years of varsity basketball. Joel was named to first-team all-conference junior and senior years, third-team all-state his junior year, and second-team all-state senior year. He is actively involved, with over 400 hours, in community and church events.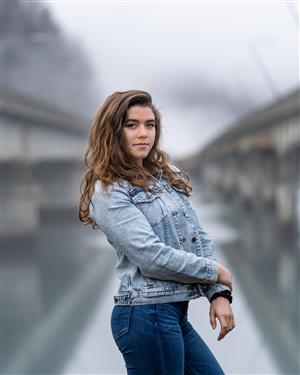 RACHAEL BEVERLY VASSAR
Rachael is graduating Magna Cum Laude. She is a UA Scholar, APS Scholarship. Rachael will be attending the University of Alaska, Anchorage, pursuing a degree in Kinesiology Rachael is graduating with over 15 College Credits.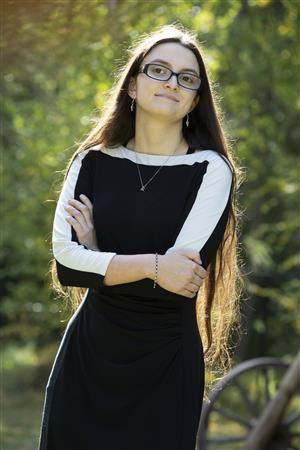 KAMELA F WRIGHT
Kami is graduating Summa Cum Laude. She has earned the APS Scholarship, as well as an APU Scholarship, received the "2020 Early Honors Award of Excellence" from Alaska Pacific University. Kami will be attending Alaska Pacific University. She is pursuing a degree in a Doctor of Oncology. Kami has earned 34 college credits. Kami plans on becoming an Oncologist. She was a volunteer aide, for many years, to Special Ed students in ASD. Kami traveled to New York by herself and stayed three weeks to get her guide dog.