Anchorage School District Homepage
Return to Headlines
Congratulations to Our Denali Award Winners!
Two employees and one team of colleagues are recipients of the Denali Award, a biannual recognition program that honors employees who have shown outstanding achievement, service, and dedication in ensuring every student has the opportunity to achieve his or her potential. The Denali Award is the highest level award offered by the District. Congratulations to the spring 2018 winners!
Suzy Spackman - Chugiak Elementary School
Roger Baker - Goldenview Middle School
Clark Safety & Security Team - Jarod Gortner, Byron Lewis, and Harvey Watson
ASD applauds these employees, and all nominees, for their amazing service to our students and this community.
About Suzy Spackman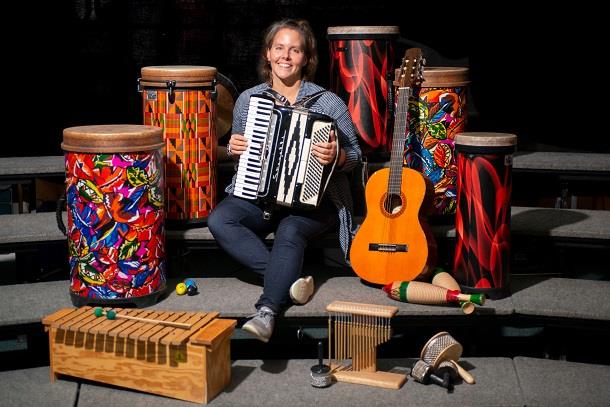 Suzy Spackman brings music to life at Chugiak Elementary School through her excitement and passion for teaching music to every student who walks through the door. She is known schoolwide for her positive, happy energy and her ability to create unique and meaningful connections with students, staff, and parents.
She provides an engaging curriculum that includes developing social and emotional skills and prioritizing the instructional needs of all her students. Several parents who described their children as shy or sensitive commended her on her caring approach which has been a positive influence on their confidence and love of music.
Spackman incorporates movement, drumming, and dance to keep every child engaged while providing a culturally-responsive musical education by incorporating musical styles from around the world. She regularly collaborates with her colleagues and coordinates her music lessons with classroom teachers' units on people and cultures the students are learning about. She also partners with PE teachers for a "Gymusic" unit - a student favorite - that combines physical education and music.
Her dedication to improving the academic environment for everyone at Chugiak is evidenced by her contributions when it came time to develop the school's master schedule. Her out-of-the-box thinking and collaboration skills were especially noted as being instrumental to the success of the project.
Her principal wrote of her, "She is an expert in her field, a highly collaborative colleague, and is truly changing the lives of the countless students that have the pleasure of stepping into her classroom."
About Roger Baker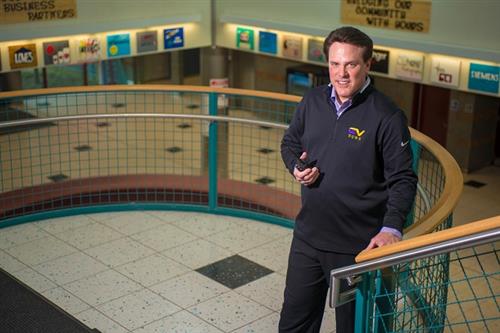 After only one year at Goldenview Middle School as their safety and security specialist, Roger Baker is already viewed as a trusted advocate for students and someone who goes above and beyond to improve safety across the school campus. One teacher describes him as "a trusted friend, counselor, calming presence, and valued team collaborator."

He builds relationships with all members of the school's learning community and has an affinity for making connections with some of the most challenging students. His calm and thoughtful manner is an asset whether he's assisting students, teachers, or parents. Of particular note was the praise he received for his ability and willingness to develop a good rapport with special education students. He is often sought out to help with students who are experiencing behavioral or emotional challenges during the school day.

Baker also led the way in improving the safety and efficiency of the school's parking lot and drop off/pick up areas which experiences very high usage and had been the source of many complaints. After researching best practices on traffic flow, signage, marking, and lighting he implemented changes that have been very well received by everyone who comes to the school.

Whether he's out in the parking lot directing traffic, assisting a student with a locker, or finding equitable solutions to disciplinary problems, Baker's collaborative approach, according to his principal, has "immensely contributed to the quality of our school experience for students, staff, and parents."
About the Clark Safety & Security Team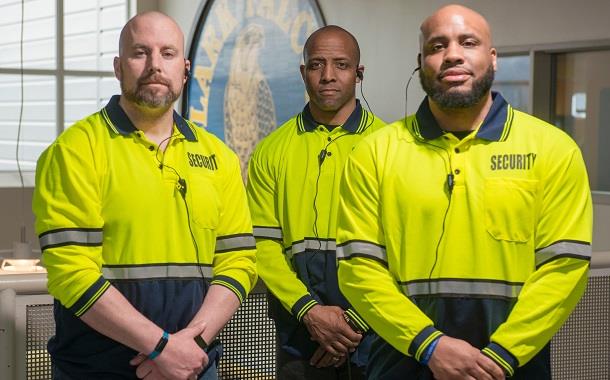 The Clark Safety & Security Team's motto may be "to be visible and accessible" but it's how they go about embodying that motto that speaks to their success in creating a safe and conducive learning environment at Clark Middle School. They regularly spread good spirits, humor, and the feeling of being valued through their humane, compassionate leadership style.
Together, Jarod Gortner (left), Byron Lewis (center), and Harvey Watson (right) create a safe environment at the school by developing trust and building positive connections. Relationships with families are developed through frequent interactions about not just challenges students are facing but by also sharing about their successes. The team reaches out to students who have been missing school through home visits and an attitude of connecting with students wherever they are with the goal of getting them back in school. They embrace the use of district tools, like the Capturing Kids Hearts program that help them connect with students, and the Data Dashboard that helps them evaluate their efforts.
Each individual in the team has his own strengths: Lewis is known for his ability to develop a rapport with individual students; Gortner's law enforcement experience and humor helps shape the school community; and Watson has a firm, fair, and consistent problem-solving approach. But it's together as a team where they really shine through their collective energy and purposeful dedication to student success every day. According to their principal, "they are amazing, inspirational, and true assets to the Anchorage School District and their profession."