Anchorage School District Homepage
Return to Headlines
Gladys Wood Elementary School Art Installation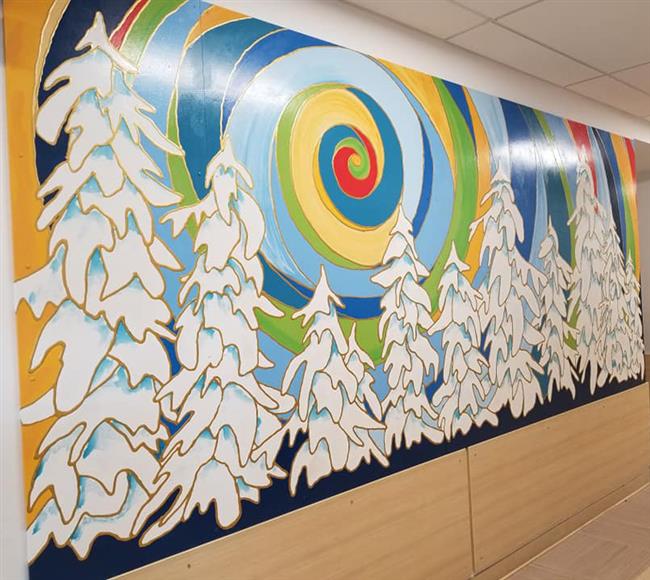 A new addition has been installed in the Winter Wing of Gladys Wood Elementary School.
Walking down the Winter Wing at Gladys Wood Elementary School just became a lot more colorful. With facilitation by 1% for Art, the project began with the renovation of Gladys Wood nearly four years ago.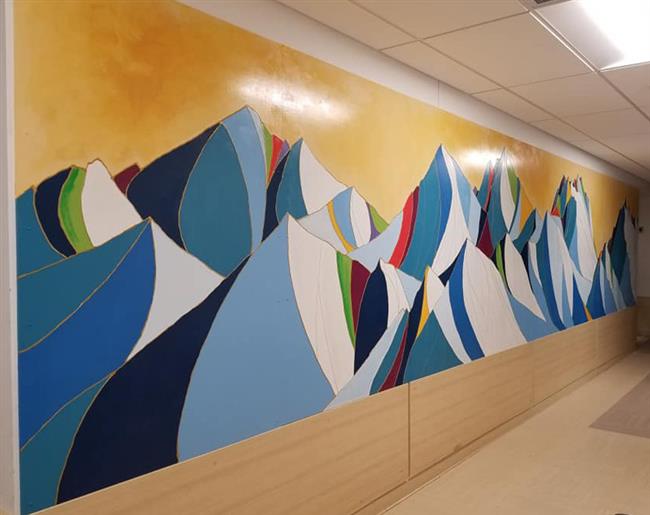 Alaskan Artist Dawn Gerety was selected to create multiple pieces for Gladys Wood Elementary.
According to their website, 1% for Art is a Municipality of Anchorage program that, "enhances the buildings and sites with 'permanent' works of art designed to last the life of the building (generally considered 50 years)." To select the art pieces for the school, former GWES principal Cindy Hemry and current school nurse Kathleen Easley volunteered to work as representatives on the jury of 1% for Art. Other representatives on the jury included Rich Owens, owner of Tastee Freez (a School Business Partner for Gladys Wood and other ASD schools) and an architect from McCool Carlson Green.
The jury met multiple times to determine their needs for the art—where it would be housed, the spending of money allocated in each of the chosen locations, and what parameters the artist would have to work with. After the needs were decided, the Curator of Public Art began the process for artists to submit or bid for the project.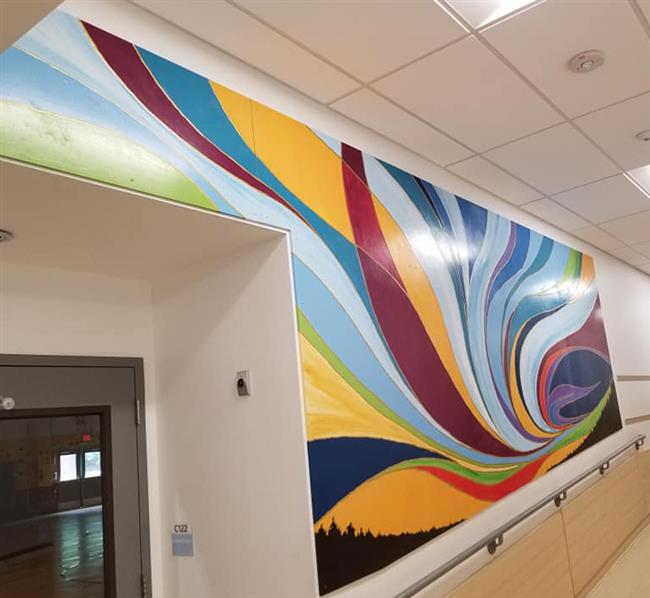 The Winter Wing at Gladys Wood Elementary has new art pieces for students, staff, and visitors to enjoy.
The jury selected three main locations for the art and requested Alaskan artists only. Their goal was to fill the three chosen locations with art representing the beautiful nature of Alaska and three of its seasons—winter, fall, and spring (the names of the three different school wings the art would be displayed in).
Alaskan artist, Dawn Gerety, was chosen to paint the art installation after submitting art samples and proposals along with many other perspective artists. She completed the pieces off-site before they were added to the Winter Wing of Gladys Wood in August before class began.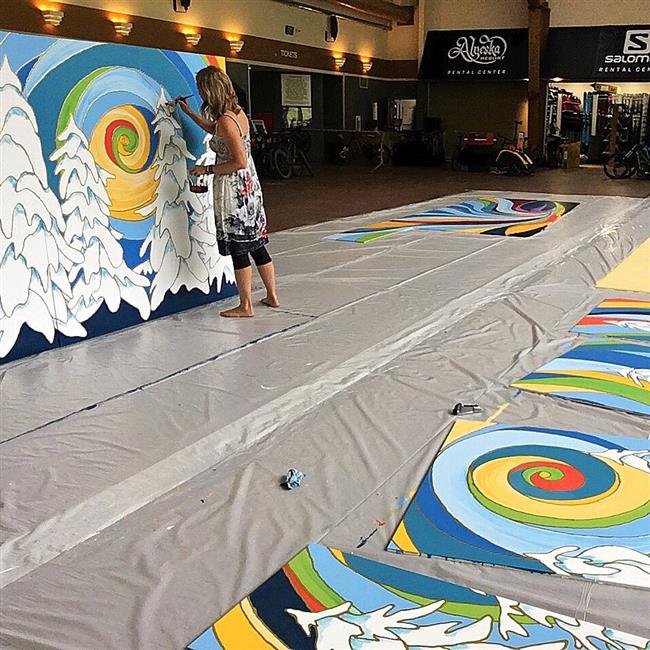 Alaskan Artist Dawn Gerety works on the art pieces in before their installation at the school. (Photo courtesy of Dawn Gerety's Facebook)
The excitement isn't over yet; there will be a second installation this fall for the Fall Wing of the school and another installment in the spring for the Spring Wing of the school.
Gladys Wood nurse Kathleen Easley is thrilled about the new addition to her school, "The art is beautiful. I am so glad I got to be a part of this process for our school."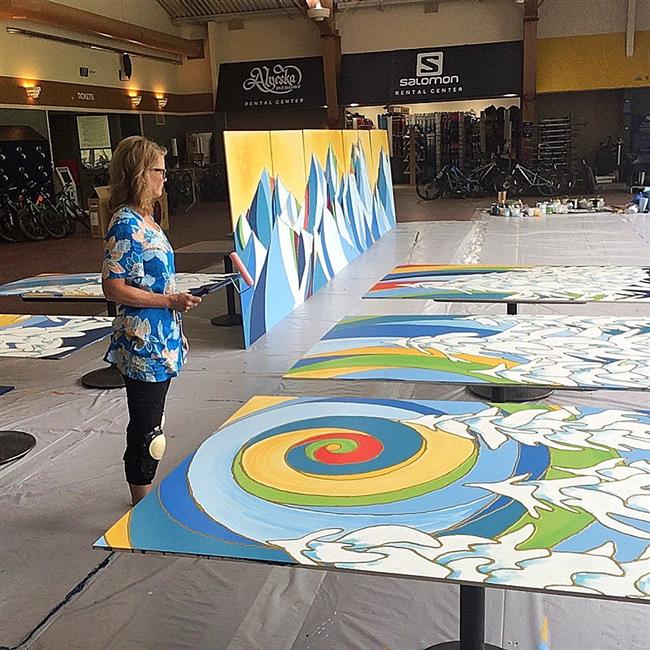 Alaskan Artist Dawn Gerety looks proudly over her work for Gladys Wood Elementary School. (Photo courtesy of Dawn Gerety's Facebook)