Anchorage School District Homepage
Return to Headlines
Scenic Park Elementary Celebrates Red Ribbon Week
Scenic Park Elementary, The Alaska National Guard Counterdrug Support program and The Drug Enforcement Agency celebrated Red Ribbon Week, Monday, Oct. 31.
Red Ribbon Week started in 1985 after Camarena Club members presented the "Camarena Club Proclamation" to then First Lady Nancy Reagan, bringing it national attention. Later that summer, parent groups in California, Illinois, and Virginia began promoting the wearing of red ribbons nationwide during late October.
The Camarena Club was formed by Congressman Duncan Hunter and high school friend Henry Lozano, launched in Calexico, California. In honor of Enrique (Kiki) S. Carmarena. Carmarena was a DEA agent that was kidnapped on February 7, 1985 and found murdered on March 5, 1985. He was 37 years.
The theme of this year's Red Ribbon Week is "Celebrate Life. Live Drug Free."™ the Theme is a reminder that everyday Americans across the country make significant daily contributions to their communities by being the best they can be because they live Drug-Free.
During Monday's Red Ribbon Week Assembly at Scenic Park Elementary, Ak National Guard members talked about healthy living and healthy choices and the importance of being drug free. They talked about the dangers of smoking and the effects it has on your health and lungs.
Students also had the opportunity to get candy, meet guard members and DEA Agents and check out their vehicles.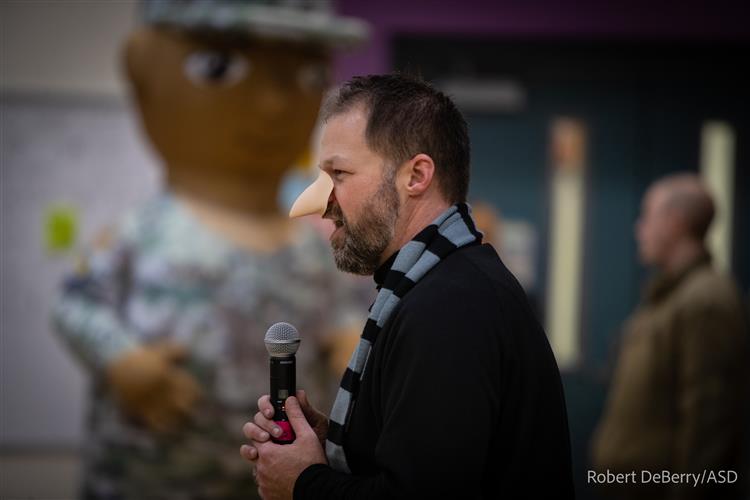 Scenic Park Principal Marco Christian, dressed as Gru fron Dispicable Me for Halloween, introduces the AK National Guard to start the Red Ribbon Week Assembly on Monday Oct. 31. (Robert DeBerry/ASD)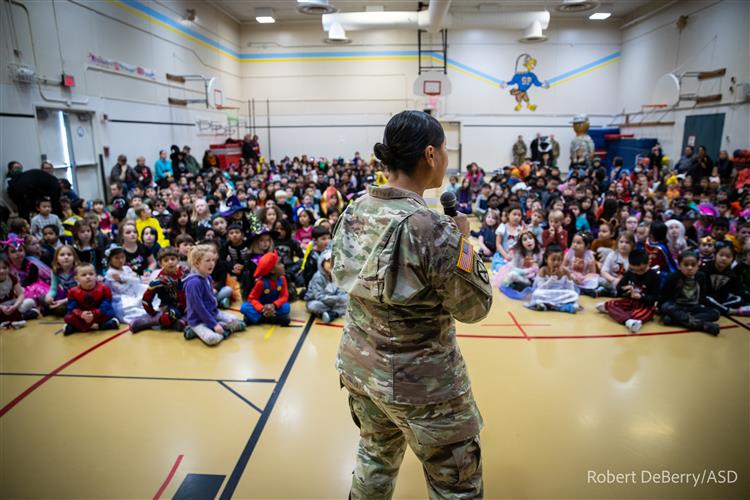 A member of the AK National Guard talks to students during Monday's assembly. (Robert DeBerry/ASD)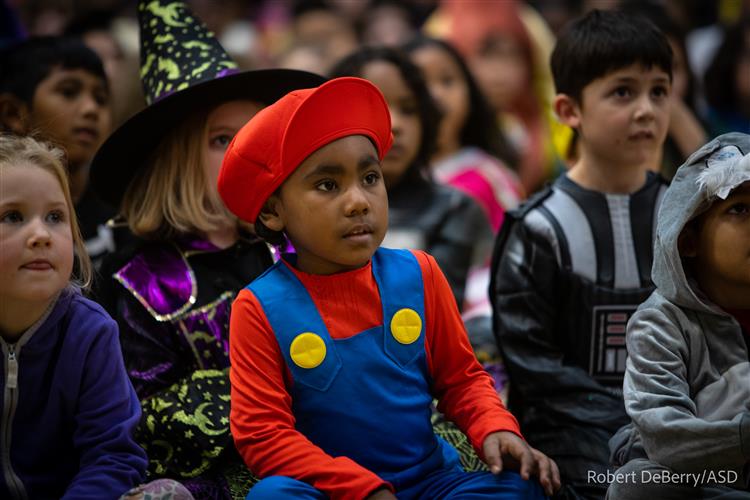 Halloween costume clad students at Scenic Park Elementary watch during the Red Ribbon Week assembly. (Robert DeBerry/ASD)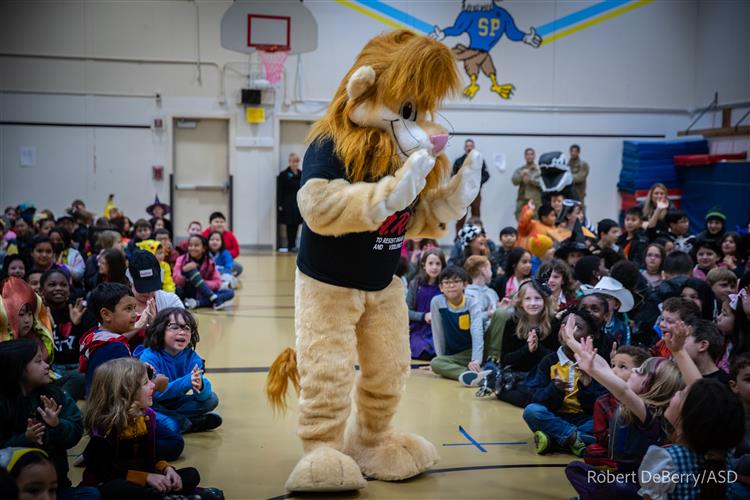 The D.A.R.E. Mascot greets Scenic Park Elementary students during Monday's Assembly. (Robert DeBerry/ASD)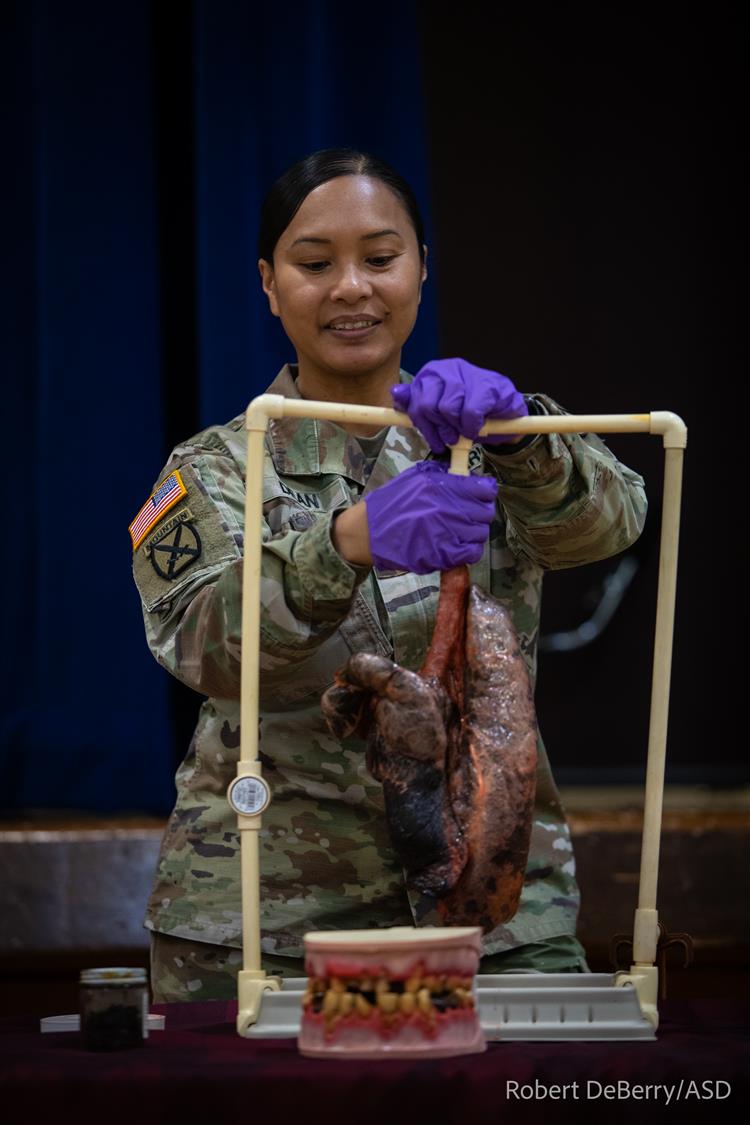 A member of the AK National Guard pumps air into a lung damaged from smoking for students during the Red Ribbon week assembly at Scenic Park Elementary. (Robert DeBerry/ASD)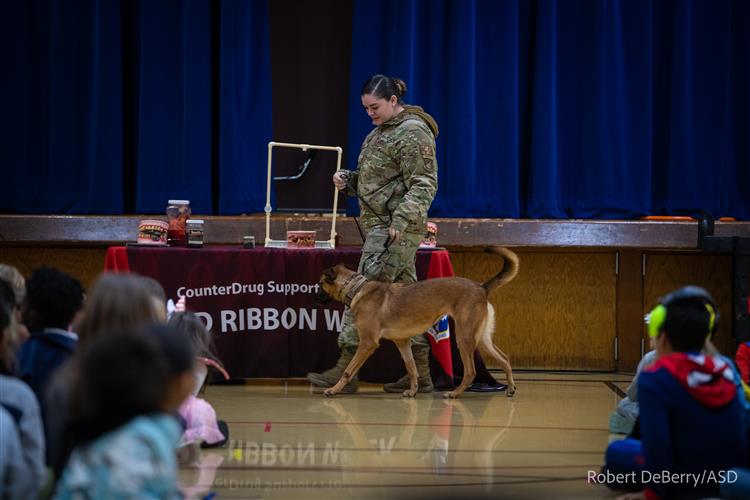 Students during Monday's Red Ribbon Week assembly got to meet a canine member of the AK National Guards Counterdrug Support Program. (Robert DeBerry/ASD)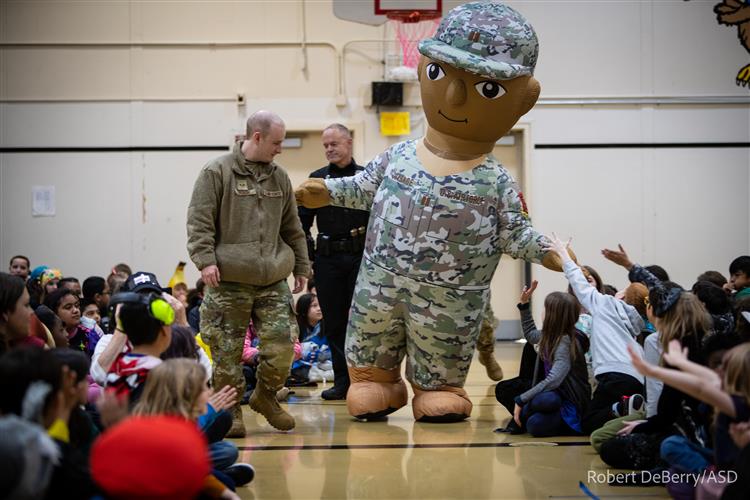 The AK National Guard's Captain Courage high fives students during Monday's assembly. (Robert DeBerry/ASD)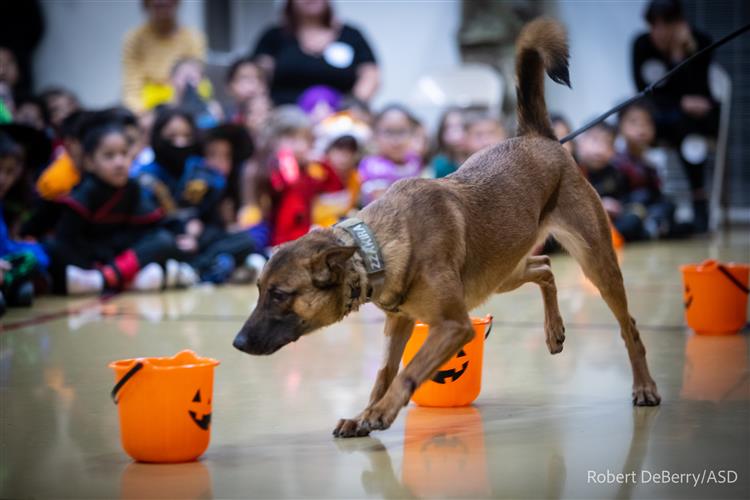 The AK National Guard's Counterdrug Support Program drug-dog sniffs out bad things inside Halloween buckets. Robert DeBerry/ASD)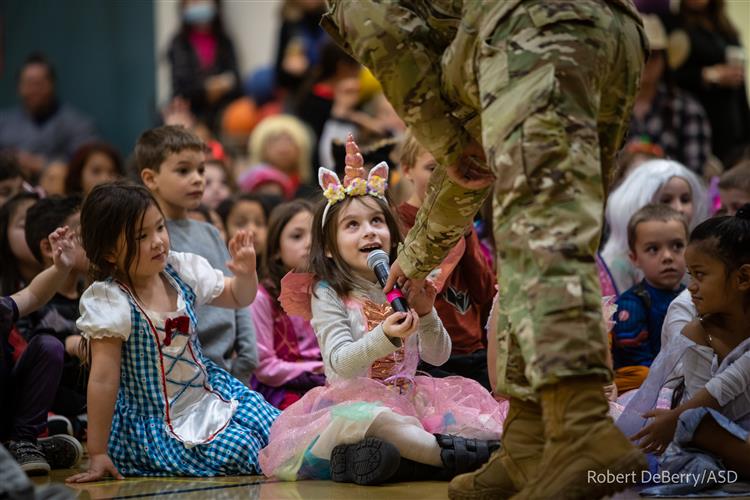 Scenic Park Elementary students ask questions during Monday's Red Ribbon Week assembly. Robert DeBerry/ASD)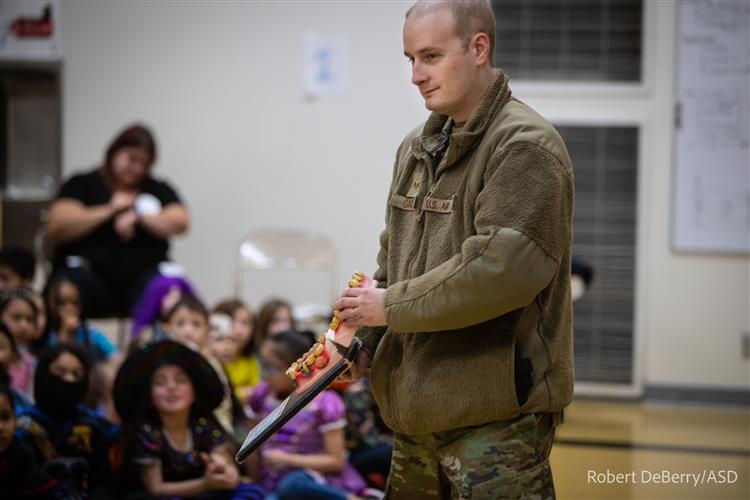 Students are shown a model of a mouth that has been infected by chewing tobacco. (Robert deBerry/ASD)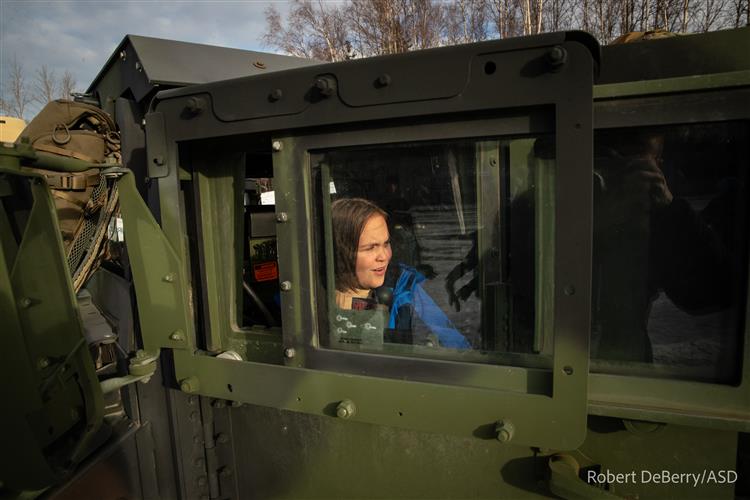 Students had the opportunity to check out different vehicles used by the AK National Guard, like this Humvee. (Robert DeBerry/ASD)