Updates from the Principal
Return to Headlines
Principal Update: October 2, 2018
King Tech Students and Parents:
1. Mark your calendars. Parent-Teacher conferences will be on Wednesday, October 24 from 11:45am until 2:30pm and from 4 to 7pm. We hope you can make it in to discuss your student's progress with teachers.
2. We recently hosted more than 25 superintendents from across the state at King Tech. They toured, spoke with students and teachers, and by all accounts, were thoroughly impressed with everyone they met and the programs we offer. To say they were a bit jealous of the facility, the expert instruction, and the opportunities open to our students would not be an understatement.
3. We have embarked on the accreditation process through AdvancED, a non-profit, non-governmental agency that has accredited over 34,000 public and private schools in all 50 states and in 74 different countries. Our entire staff is participating in the year-long process that will allow our students and parents the following:
a. Experience ease in transferring credits from one school to another
b. Gain greater access to federal loans, scholarships, postsecondary education and military programs that require students attend an accredited institution
c. Benefit from their institution or educational system's commitment to raising student performance and accountability
We will be collecting data throughout the first semester, presenting an executive summary to an external review team in March, and welcoming that review team for three days in April to evaluate our progress and, we are confident, to fully accredit King Technical High School. Part of the data collection will include important parent surveys that will be coming in the weeks ahead.
4. We are one month into Professional Dress Days, formerly Wednesdays, and are approaching 100 percent participation. Please continue to encourage your child to shine like a new dime on Professional Dress Day. In fact, insist that they do. Whether they admit it or not, students take pride in their appearance, and they certainly present well.
5. Students are also taking seriously the expectation of attending school daily and arriving on time, which at King Tech, means arriving early. (If you're early, you're on time at King Tech.) Thank you for emphasizing that at home, too. We need your support. Winter is just around the corner now, and it gets a little tougher to get the bones moving in the morning.
6. Lastly, it's a pleasure to announce that we held our first Student Government elections recently, and the first King Tech Student Body President and Vice President are Jayden Frelin and Neveah (Luka) Toliver, respectively. Congratulations to both Jayden and Luka! They are strong leaders and will serve their classmates exceedingly well, I am sure.
That's all for now. Don't hesitate to contact any of us with questions, 742-8900.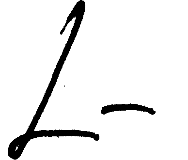 Lou Pondolfino, Principal