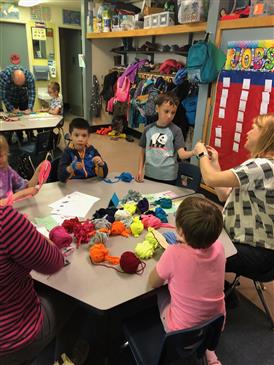 Welcome to Inlet View
We know that much of our students' success comes through your involvement. When families are partners in their child's education, all children are successful. Please come and visit often. We love having you here!

Please read through the School Policies on the left.

You will find information on:

Calling in an absence
Submitting pre-arranged absences
Picking your student up early
Visiting classrooms
Sending a message to your student during the school day.
Unenrolling students

If you have any questions, please ask the front office.
Daily Schedule
First Bell: 8:50 a.m.

Start Bell: 9:00 a.m.

Dismissal: 3:30 p.m.
Lunch

K, K, 1st Grade 11:40 - 12:10

4th, 4/5th, 5th Grade 11:45 - 12:15

2, 2/3rd, 3rd, & 6th Grade 12:15 - 12:45

Recess

K, K, 1st Grade 11:00 - 11:30

2nd, 2/3rd, & 3rd Grade 11:45 - 12:15

4th, 4/5th, & 5th Grade 12:20 - 12:50

6th Grade 12:50 - 1:20