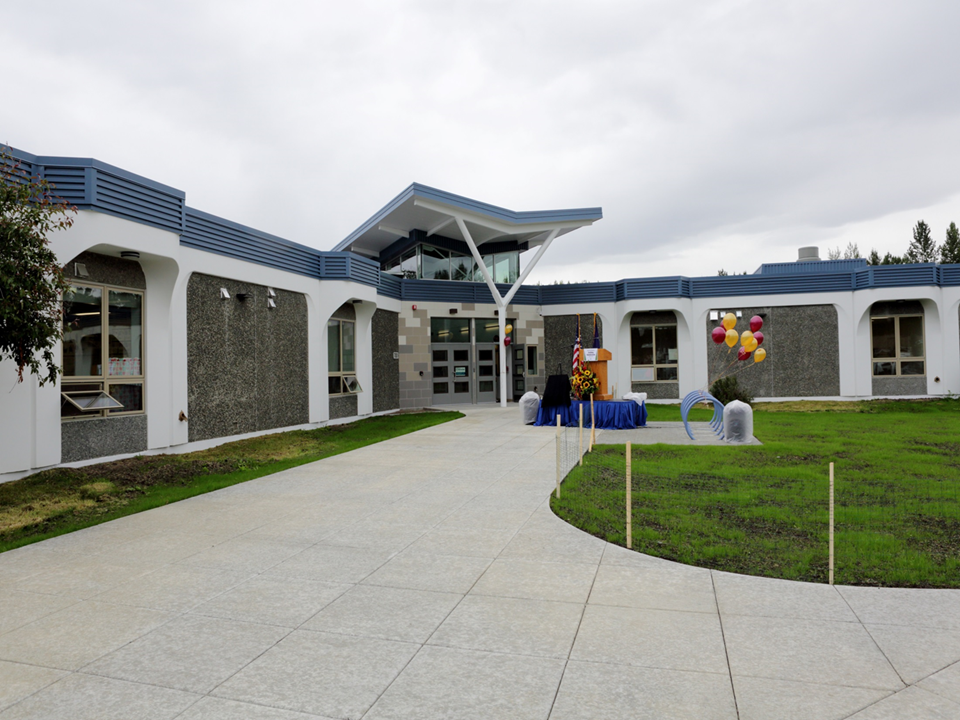 About Gladys Wood
Gladys Wood Elementary provides a safe and positive learning environment for our culturally diverse students and their families.

Our academic program is child-centered, with instruction focused on students' individual needs at their developmental level, allowing every student to make a year's (or more) progress, and to close the achievement gaps.
As part of our schoolwide behavior program, individual student responsibility, respect and safety are the norm.


Gladys Wood Elementary opens its doors to all, providing an inviting place for children to succeed.

Grade levels: Pre-K through 6 | Number of students: 345

Mascot: Woodchuck | Colors: Maroon & gold

Motto or slogan: One Cool School! Parents, teachers, and students working together.

---

Gladys Wood School Song

(Sang to You're a Grand Old Flag)

You're a grand old school,

You're a high-ranking school!

You're the best in the north

we all say!! (Gladys Wood)

Here the kids are smart,

and do their part,

We're loyal to you every day!

Ev'ry heart beats true

for our gold and maroon,

We're the best school

in EVERY WAY!!

Should auld acquaintance

be forgot,

Gladys Wood-Chucks are

Here to Stay!!!!!