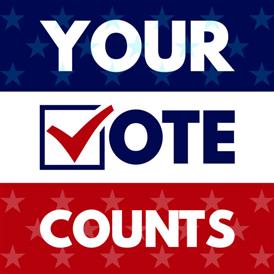 Candidate Information

Please inform Operational Group Faculty Advisor,

Heidi Postishek

, of your intent to run for a position by the deadline, using the form below.

Candidate Speeches

Candidate speeches are given in the MPR, during Advisory, to the Secondary student body. Speeches should be approximately two-minutes long and highlight the candidate's strengths as an individual and as a community member. Share what you would bring to the leadership team and how you would like to contribute. Avoid unrealistic campaign promises. Be sure to introduce yourself and conclude your speech by reminding voters of your name.

Campaign Posters & Materials

All posters and materials must be approved by the principal or desigee. No negative campaigning will be permitted.
This eBallot will be open from 2:00 PM on September 27, 2022

through 8:00 PM on Wednesday, September 28, 2022
Important Election Dates
Next Election:

Spring 2023

Candidacy Declaration Deadline: TBD

Campaign Week: TBD

Election Speech Scripts due: TBD

Speeches and Voting: TBD

---

Fall Elections


Four (4) Junior Operational Board Positions

Current 9-10th Graders


Two (2) Middle School Mentees

Current 6-8th Graders


One (1) ASD Student Advisory Board Positions

Spring Elections

Four (4) Senior Operational Board Members

Current 10-11th Graders --> Next year's Juniors/Seniors


Two (2) ASD Student Advisory Board Positions

Current 8-11th Graders --> Next year's High Schoolers