Student Government
The mission of Dimond Student Government is to convey the opinions of the student body to the administration, organize school events, increase participation, and promote school spirit.





Mr. Lem Wheeles, Advisor wheeles_lem@asdk12.org
2023-2024 Student Government Officers
Executive Board
| Office | Name |
| --- | --- |
| Student Body President | Mason Oney |
| Student Body Vice President | Daesha Mortera |
| Student Body Secretary | Rachel Cho |
| Historian | Elisabeth Jenkins |
| Commissioner of Spirit | Miya Hattori |
| Commissioner of Publicity | Aleshia Phommachanh |
| Commissioner of Publicity | Paula Morales |
| Commissioner of Finance | Riley Lancaster |
Senior Class (2024)
| Office | Name |
| --- | --- |
| Class President | Lauren Masley |
| Class Vice President | Vacant |
| Class Secretary | Maria Atoigue |
| Class Treasurer | Emerie Randall |
| Class Representative | Aidden Hawley |
| Class Sponsor | Ms. Katie Swanson |
Junior Class (2025)
| Office | Name |
| --- | --- |
| Class President | Ja-Yun Jung |
| Class Vice President | Josiah James |
| Class Secretary | Juniper Billingslea |
| Class Treasurer | Kasey Hamilton |
| Class Representative | Joan Orense |
| Class Sponsor | Ms. Katie Swanson |
Sophomore Class (2026)
| Office | Name |
| --- | --- |
| Class President | Marcus McDaniel |
| Class Vice President | Kailyn Middleton |
| Class Secretary | Ella Wheeles |
| Class Treasurer | Jackie Desroches |
| Class Representative | Elena Snow |
| Ad Hoc | Moira Nevala |
| Class Sponsor | Ms. Essary |
Freshman Class (2027)
| Office | Name |
| --- | --- |
| Class President | Noli Batac |
| Class Vice President | Jairus Orense |
| Class Secretary | Amelia Wood |
| Class Treasurer | Isaac Lee |
| Class Representative | Tepora Sega |
| Class Sponsor | Mr. Campbell |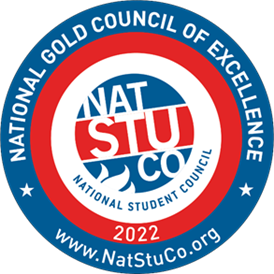 Next Spirit Week: Homecoming, September 5-9
Monday: Labor Day

Tuesday: Lynx gone treasure hunting (Pirates of the Caribbean)

Wednesday: S.O.S. - Save Our Style (Titanic)

Thursday: Pretty in Pink Day (Barbie)

Friday: Maroon & Gold
Homecoming 2023:

A Night at the Movies

Saturday, September 9, 7-10 PM

Main Gym

Tickets $20

Cash only, advance purchase required.

Non-Dimond students may only attend as a guest of a Dimond student, and must attend with their host student. A guest pass form must be submitted in advance (by 9/1/23) and approved, and a ticket must be purchased for the guest during ticket sales.