Student Government
The mission of Dimond Student Government is to convey the opinions of the student body to the administration, organize school events, increase participation, and promote school spirit.





Mr. Lem Wheeles, Advisor wheeles_lem@asdk12.org
2020-2021 Student Government Officers
Executive Board
| Office | Name |
| --- | --- |
| Student Body President | Cameron Rollison |
| Student Body Vice President | Vacant |
| Student Body Secretary | Esther Cho |
| Historian | Delly Mulu |
| Commissioner of Spirit | Ian Cruickshank |
| Commissioner of Spirit | Zavier Hajdukovich |
| Commissioner of Publicity/ASD School Board Rep | Brooklyn Stock |
| Commissioner of Publicity | Sycely Wheeles |
| Commissioner of Finance | Vacant |
Senior Class (2021)
| Office | Name |
| --- | --- |
| Class President | Kadyn Osborne |
| Class Vice President | Annika Ostberg |
| Class Secretary | Vacant |
| Class Treasurer | Kylie Schutte |
| Class Representative | Logan Sweet |
| Class Sponsor | Ms. Kristen Melican-Nevala |
| Class Sponsor | Ms. Missy Nurmi |
Junior Class (2022)
| Office | Name |
| --- | --- |
| Class President | Lauren Fletcher |
| Class Vice President | Paige Martens |
| Class Secretary | Malia Iloilo |
| Class Treasurer | Jolie Graham |
| Class Representative | Makaila Amundson |
| Class Sponsor | Mr. Jim Anderson |
| Class Sponsor | Ms. Teresa Moore |
Sophomore Class (2023)
| Office | Name |
| --- | --- |
| Class President | Samantha Munoz |
| Class Vice President | Audrey Leonetti |
| Class Secretary | Olyvia Johnson |
| Class Treasurer | Emma Polsky |
| Class Representative | Alexis Kindred |
| Ad Hoc | Marielle Corotan |
| Ad Hoc | Yeajin Namgung |
| Class Sponsor | Ms. Danielle Essary |
| Class Sponsor | Ms. Katie Swanson |
Freshman Class (2024)
| Office | Name |
| --- | --- |
| Class President | Charlotte Cruickshank |
| Class Vice President | Daesha Mortera |
| Class Secretary | Lauren Masley |
| Class Treasurer | Rachel Cho |
| Class Representative | Riley Lancaster |
| Ad Hoc | Bo Galosich |
| Class Sponsor | Mr. Scott Campbell |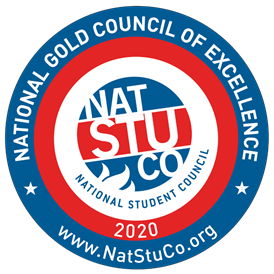 Next Dance: TBA
Per ASD, there will be no dances Fall Semester 2020.
Next Spirit Week: September 7-11
Monday: No School (Labor Day)

Tuesday: Staycation

Wednesday: Quartantine

Thursday: Dress Fancy

Friday: Maroon & Gold

Post a picture of your outfit each day on Twitter and tag @DimondStudGov and #dimondhoco2020! Winners will be chosen daily for prizes!