Student Government
The mission of Dimond Student Government is to convey the opinions of the student body to the administration, organize school events, increase participation, and promote school spirit.





Mr. Lem Wheeles, Advisor wheeles_lem@asdk12.org
2022-2023 Student Government Officers
Executive Board
| Office | Name |
| --- | --- |
| Student Body President | Audrey Leonetti |
| Student Body Vice President | Lilah Johnson |
| Student Body Secretary | Chloe Schutz |
| Historian | Daesha Mortera |
| Commissioner of Spirit | Marley Hamlett |
| Commissioner of Spirit | Kelsey Seuteni |
| Commissioner of Publicity | Aleshia Phommachanh |
| Commissioner of Finance | Riley Lancaster |
Senior Class (2023)
| Office | Name |
| --- | --- |
| Class President | Marielle Corotan |
| Class Vice President | Brooklyn Stock |
| Class Secretary | Maia Struble |
| Class Treasurer | Yeajin Namgung |
| Class Representative | Sycely Wheeles |
| Class Sponsor | Ms. Kristen Melican-Nevala |
| Class Sponsor | Ms. Missy Nurmi |
Junior Class (2024)
| Office | Name |
| --- | --- |
| Class President | Mason Oney |
| Class Vice President | Lauren Masley |
| Class Secretary | Rachel Cho |
| Class Treasurer | Charlotte Cruickshank |
| Class Representative | Emerie Randall |
| Class Sponsor | Ms. Katie Swanson |
Sophomore Class (2025)
| Office | Name |
| --- | --- |
| Class President | Marek Hajdukovich |
| Class Vice President | Josiah James |
| Class Secretary | Chloe McKay |
| Class Treasurer | Ja-Yun Jung |
| Class Representative | Joan Orense |
| Ad Hoc | Juniper Billingslea |
| Ad Hoc | Evan Hamey |
| Ad Hoc | Avalia Sila |
| Ad Hoc | Grace Yackel |
| Class Sponsor | Ms. Danielle Essary |
Freshman Class (2026)
| Office | Name |
| --- | --- |
| Class President | Colton Hodge |
| Class Vice President | Kieran Puzon |
| Class Secretary | Ella Wheeles |
| Class Treasurer | Jackie Desroches |
| Class Representative | Elena Snow |
| Class Sponsor | Mr. Scott Campbell |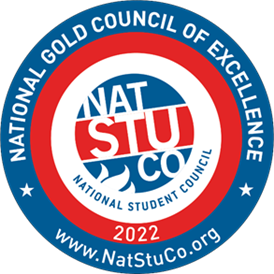 Next Spirit Week: Prom, April 10-14
Mismatch Monday

Twintastic Tuesday

White Lies Wednesday

Throwback Thursday

Maroon & Gold Friday
Prom 2023:

Vegas Lights

Saturday, April 14, 7-11 PM

Anchorage Museum

Tickets $50

Cash only, advance purchase required.

Only Juniors and Seniors can purchase tickets for Prom. Freshmen and Sophomores may only attend Prom as a guest of an upperclassman. Juniors and Seniors may bring one underclassman OR one non-Dimond guest, but not both.