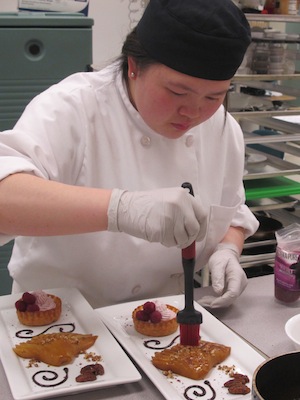 The Hospitality and Culinary Arts program at Chugiak is part of the ProStart hospitality and management training curriculum developed and supported by the National Restaurant Association for secondary students. The program consists of four separate semesters of instruction that include industry standards in the hospitality industry.


ProStart students develop skills in food preparation, presentation, customer service, management and business essentials. Additional opportunities included in the program include earning college credit, National ServSafe Managers Certification and work experience.


The program also allows students to participate in state and national competitions providing multiple scholarship opportunities.