Graduation Cap & Gown, Yearbook Senior Picture Submission Link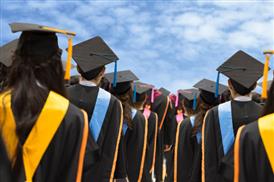 Attention AMCS Senior and Early Grad Students and Families!

Please read this entire email for important information.

AMCS Graduation Updates:

AMCS Graduation date is coming soon! We will notify you as soon as we confirm the date!

We need all graduating students to fill out the following Google Form:

This needs to be completed as soon as possible. Thanks!

Caps & Gowns and Graduation Regalia:

To purchase just a cap, gown, tassel, and stole:

To look at all the options from Jostens:

AMCS students traditionally wear a black cap and gown.
If students plan on participating in more than one graduation ceremony, they will need to wear the cap and gown for each respective school. You can select a different school on the Josten's website.

Yearbook:

Senior Portrait submissions:

To submit your senior portrait, you need this link and the User ID. Please remember to submit by February 12th!

Link: https://images.jostens.com/416174053

User ID: 416174053

(questions email: sherwood_beth@asdk12.org)

(Please name your file with the student's first and last name.)
Guidelines:
Heads and shoulders preferred
No selfies
No hats or sunglasses
The yearbook staff reserves the right to use our discretion as to what is an appropriate senior photo.

Senior portraits are due February 12, 2021
Senior Recognition Ads:

Would you like to celebrate your senior student with a page or ½ page in the yearbook?

It's a really fun and creative way to let them know how proud you are of their accomplishments.

Color pages

1 whole page: $150.00
½ page: $75.00

Go to this page and find Yearbook Recognition Pages: (it is at the bottom.) You can design and submit your own page.

Senior Recognition Ads are due by April 1st!

Order your yearbook today:

$50 now, $60 after Spring Break

The Yearbook staff is also gathering content:

Check out this page to help up create an amazing yearbook for 20-21!
Yearbook Content Forms (Click this link)
You can add content to any of the forms.
Please help the Yearbook staff in building the yearbook virtually
Follow AMCS Yearbook on Insta! (click this link)

Celebrate your Cultural Heritage at Graduation:

ASD is happy to announce that graduates will now be able to adorn their customary graduation cap and gown with traditional objects of cultural significance or tribal regalia. The District notification form for graduations will be available March 1. All submissions are due by April 15.
(This form hasn't been updated for 2021 yet, but check on March 1st. We will also update when we have more information but as of right now we are going with last year's information).