Article Library for Denali Winners 2021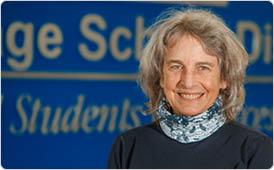 Nancy Bale
A consummate professional during her tenure at the Anchorage School District, Whaley School & Adult Community Transition (ACT) Program, school nurse Nancy Bale is unwavering in her commitment to the health of her students and staff.
Nancy is dedicated to her students, families, and community. They are always first in her eyes. Her attitude, words, and dedication reflect her passion.
Nancy's dedication rose to new heights to support her schools during COVID-19 – ensuring families had mental health services, medical care, and food support stability.

She volunteered at both COVID testing and vaccination sites, serving as a beacon of information for community members who had questions or concerns whether in or out of school.
Nancy was a liaison to school staff with the latest information during the pandemic. Nancy dedicated time attending multiple meetings at each school to keep staff updated on constantly changing guidance and policies. One colleague wrote, "It gave me a sense of peace to know she was available to answer questions and stayed on top of the latest information." Nancy maintains her extremely demanding schedule while meeting the needs of students and teachers.

Her supervisors Shawn Bernard and Robyn Harris wrote about her tireless efforts to support her schools and community. "Dedicating her time and supporting contract tracing, informing practices, and volunteering at vaccine clinics were a few examples of how she makes this world a better place. She somehow makes herself available to support students and staff, no matter how busy she is."
Nancy is an ambassador for the nursing profession due to her unwavering dedication. She is an invaluable advocacy partner for students who may not be able to advocate for themselves. "She will go above and beyond to make sure students have access to documentation of their medical conditions before turning 22, because it impacts their access to services," said Bernard and Harris.
In a letter of support describing Nancy's attention to detail, one parent and colleague wrote, "My daughter was a student at the school and required medicine during the school day. After filling her prescription, I brought the bottle to Nurse Nancy to enter into the medicine log. When she went
through the procedures of checking in the medicine, she discovered other pills mixed in with my daughters' prescription by the pharmacy."
Nancy was one of the first to act and connect families with District resources, to assist them with food insecurity. She picked up and hand-delivered boxes of food for those individuals and families who didn't have vehicles.
The Administration invites the Board to join us in recognizing Nancy as a Denali Award winner for the outstanding example she sets for the entire Anchorage School District community.